PUB QUIZ!!!
NHISC will be hosting a pub quiz at New Brew Bar. Get a team together and enjoy the night.
Details are below.
Thursday 31st of August
Pub Quiz at New Brew Bar (49a William Pickering Drive, North Shore)
Teams of 6-8 (max)
Open to all club members, family, and friends
$20 cash entry per team
Dinner Special – Burger or Pizza and house wine or beer for $30
Quiz starts at 7pm so we recommend teams arriving no later than 6.30 to get set up with their teams.
---
CONGRATULATIONS TO OUR nhisc WOMEN – 2023 KBT CHAMPIONS!!
Massive congratulations to the North Harbour Indian Women's KBT team for taking out the 2023 King's Birthday Hockey Tournament.
🥇 #Champions
---
HOCKEY FEES
Please keep an eye out on your emails as we will receive your first invoice for your fees for 2023. This year, the committee has agreed on the first installment being $200. This will cover our affiliation fees to Hockey NZ, plus costs incurred from North Harbour hockey (turf hire, affiliation etc.). This will also cover the cost of the shorts for the new playing uniform, unfortunately due to limited grant funding, the club has been unable to cover the costs of the shorts, so each player will need to purchase them, however they are yours to keep.  If you need support with your first installment, please let your manager, Paresh or Matthew know and we can organise a payment plan. For those of you who qualify for a subsidy (masters, university student etc.) these will be deducted from your second payment.
---
North harbour indians merchandise
If you ordered NHISC merchandise, you can now collect it from the Just Hockey store. Please show them the email of your purchase.
Click here to see NHISC Merchandise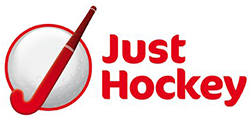 ---
WELL DONE
Congratulations to the Premier 2 men's team for wrapping up the championship. #UpUpIndians